The ReAwakened Runner
- by The ReAwakened Runner
The Only Thing Better Than Runner's High .... Is Second Wind!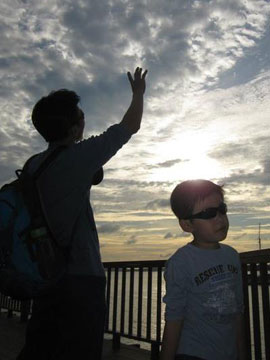 Blogger's bio
Number of posts: 8 / Blogging since: May 2014

The ReAwakened Runner
My FIRST running blog post was published on 20th May 2014! The Green Corridor (Singapore) Run 2014 Race Review. A run I hadn't planned on doing but was lucky enough to have been given a free slot by Just Run Lah! No strings attached, no obligations! But that it'd be nice if I or the other 3 lucky winners could write a review of the race. It was just what I needed! I had been pondering whether to start a running personal blog but somehow the idea of no one actually reading the posts was discouraging me. I had a blog on pop-culture related Music which I eventually just let it die a slow natural death for the reasons that I lose interest, and the lack of readership. I had a few possible names in mind for my blog initially : Born Again Runner, ReBorn Runner, ... these 2 sounded too religious ... The Full Battle Order Runner (coz I pack more into my Hydration pack than the average runner would) ... too long of a name ... At the 11th hour, I decided that I should instead go ahead with ..... The ReAwakened Runner ! I did my first and only running event back in Dec '91. The Mobil Marathon. I completed the Full Marathon, and then never took part in another running event ever again until I signed up for the 2012 Standard Chartered Marathon Singapore on the very last day of the Early Bird Registrations. My wife had a week or 2 before teased that it was my 21st Anniversary since my one and only FM! I duly signed up and hadn't looked back since ... and to date have completed another 3 FMs, a 50KM Trail Ultra, and a 101KM Ultra. Many more will be done before I am thru thou ! The Runner in me has been truly ReAwakened !
Number of posts:
8
Blogging since:
May 2014
First race:
Mobil Marathon (Singapore) 1991 - Full Marathon
Favorite race:
Craze Ultra 2014 - 101KM / TNF100 Singapore 2013 - 25KM
Favorite training place:
None. DIY Exploration Runs preferred
Blog entries: