The Minion Goes Running
- by TheMinionGoesRunning
RUNNING. The human body's most raw form of freedom!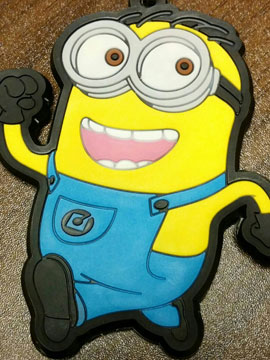 Blogger's bio
Number of posts: 10 / Blogging since: October 2014

TheMinionGoesRunning
My running journey started when I was in NS. Since then, I fell in love with running. Apart from keeping fit, running allows me to relieve stress from everyday work. It redefines what it means to breathe, every step and strike you take, and the meaning of mind over body(especially during marathons). Running reminds me no matter how tired you are, be it in running or in life, never never give up. At the same time not to forget to admire the beautiful sceneries around you. I run to be me.
Number of posts:
10
Blogging since:
October 2014
First race:
Standard Chartered Marathon Singapore 2013 (first full marathon)
Favorite race:
Standard Chartered Marathon Singapore
Favorite training place:
Changi Coastal Track
Blog entries: