Born To Run
- by Swehaoyi
Running is the greatest metaphor for life, because you get out of it what you put into it.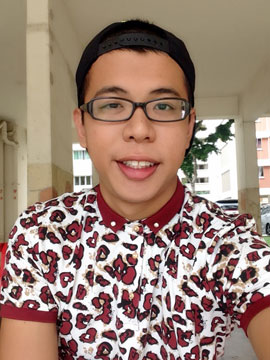 Blogger's bio
Number of posts: 7 / Blogging since: August 2015

Swehaoyi
When I read about the benefits of running, I gave up reading and started running. They say running is good for health, but I couldn't be too sure. Hence, I bought my first pair of running shoes in 2014 and started running. A search in the internet tells me that someone with Mitral Valve Prolapse with Mild Regurgitation is advised not to be running vigorously. Happy to say, here I am, proving everyone wrong. Why do I run? I run for health. I run for sanity. I run for my heart, my lungs, my head, my soul. I run for me. I run for my family. I run for her. I run for life. I run because I can. And I would. But mostly I run so that when you slowly start to pass me in a race, or even just out on the local trail or whatever, I can speed up a little bit and NOT let you do it. That's why I run. Running has taught me that I am capable of so much more than I ever imagine - For Honour and Glory! Would you come on board this Running Odyssey with me? Just Run Lah!
Number of posts:
7
Blogging since:
August 2015
First race:
Sundown Marathon 2014
Favorite race:
Standard Chartered Marathon Singapore 2014
Favorite training place:
Everywhere my happy feet bring me to!
Blog entries: