skinnykenyan
- by skinnykenyan
Don't try to rush progress. Remember, a step forward, no matter how small, is a step in the right direction. Keep Believing - Kara Goucher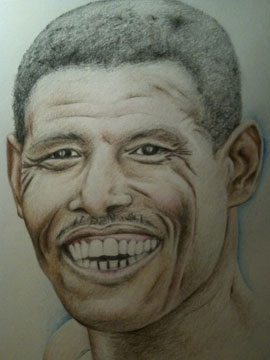 Blogger's bio
Number of posts: 7 / Blogging since: January 2014

skinnykenyan
My blog focuses on my race experiences, reviewing of shoes and thoughts on the running community in general. I'm based in Singapore and have been running since 2010. I've sinced ran more than 10 marathons. My favourite category is 42.195km as i believe that distance tests your endurance and your will to suceed.
Number of posts:
7
Blogging since:
January 2014
First race:
SCMS Full Marathon 2009. No training, just some impulse thoughts. I did it in 5hrs35mins and was ill for the next two days!
Favorite race:
Standard Chartered Hong Kong Marathon 2013. I recorded my PB for 42.195km and ran with my running buddy from start to finish, helping each other PB in the process.
Favorite training place:
Mount Faber and Upper Pierce Reservoir
Blog entries: