Run Fat Boy Run
- by Elf
The miracle isn't that I finished. The miracle is that I had the courage to start.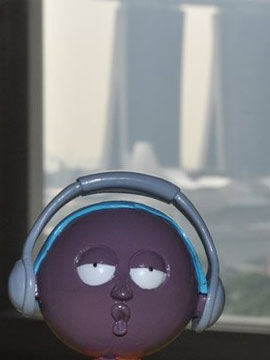 Blogger's bio
Number of posts: 11 / Blogging since: November 2014

Elf
I am probably what you would classify as a below-average runner, more of a jogger or what some people classify as a plodder. Basically I like to encourage people who are 'ashamed' of their speed to take up the sport. My belief is in all races, the race is always against yourself more than the people around you and that completing a race is an achievement in itself. While I would always like to improve my timings, what is more important for me is the experience itself and more often than not, the people who complete the journey (run) with you. I like to take part in overseas runs as not only do I get to travel but also get to experience the atmosphere of overseas run, which is very different from the local runs. This is also another aspect which I like to share with others, regardless of whether they are runners or joggers so that they can also enjoy the experience of an overseas run.
Number of posts:
11
Blogging since:
November 2014
First race:
Sheare's Bridge Run 2008 (10km)
Favorite race:
Army Half Marathon
Favorite training place:
Basically from flat at Boon Keng to Marina Bay Sands and either return or head towards Marina Barrage to Tanjong Rhu to Sports Hub and back.
Blog entries: