Running Mate
- by Monch
Prayer and Work will bring you a long way.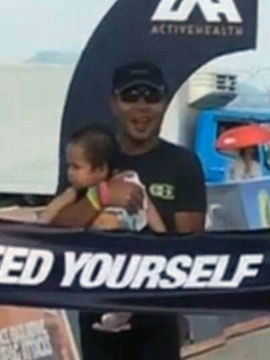 Blogger's bio
Number of posts: 5 / Blogging since: Nov 2016

Monch
I started running in 1998. I wanted to represent my school in some way and the track team presented the best opportunity since they didn't have anyone doing the 5ks and 10ks. Early on I learned that, in long distance running, hard work beats talent most of the time. Since then, I never stopped as running completes me. I transitioned to multisport in 2011. I did an aquathlon and duathlon then moved on to triathlons. I've completed different triathlon distances including 3 70.3 half-ironman. I'm a husband and a first time father that works 9x5. My next goal is the full Iron Man. In this blog, I would like to share my experiences, provide tips and motivate others to run despite the different circumstances that life brings.
Number of posts:
5
Blogging since:
Nov 2016
First race:
Frolics Run
Favorite race:
Pasig River Marathon 2005
Favorite training place:
New Manila
Blog entries: