Lynnoblastsoff
- by lynnoblast
Those who call on the Lord will renew their strength. They will soar on wings like eagles. They will run and not grow weary, walk and not be faint.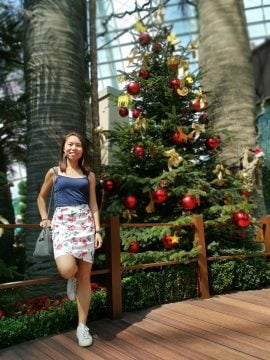 Blogger's bio
Number of posts: 2 / Blogging since: Nov 2019

lynnoblast
3 years ago, I started running because I felt sluggish and unhealthy. At that point in time, I couldn't even run 2.4km properly as I used to dread PE in the past. I did my first 5km race in GEWR 2016 and it was my first accomplishment because I ran 5km without stopping. Since then, I've aimed to double my running distance every year, doing 10km in 2017, half marathon in 2018 and full marathon in 2019. Running has become an integral part of my life and it has helped me both physically and mentally. I want to inspire others to keep fit, and to let them know that if I could do it, they can do it too!
Number of posts:
2
Blogging since:
Nov 2019
First race:
Great Eastern Women' Run 2016 5km fun run
Favorite race:
Great Eastern Women' Run 2016
Favorite training place:
East Coast
Blog entries: