The Unlikely Marathoner
- by Hedgiebunny
Anyone can run. All you need is a pair of running shoes and some discipline.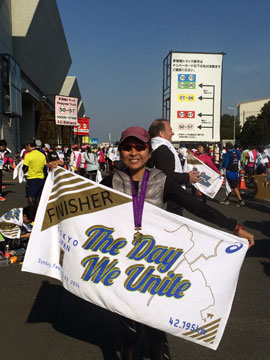 Blogger's bio
Number of posts: 6 / Blogging since: November 2014

Hedgiebunny
I run because I can....and I will continue to do so until my body gives way. Actually, I love all sports but I don't exactly love running as our weather is too humid and causes pain (for me). However, I do so because it is a form of discipline and is one of the most convenient form of exercise. Plus, I love travelling and will run to travel...so do look out for posts on my overseas runs :)
Number of posts:
6
Blogging since:
November 2014
First race:
I can't remember when my first race was but I know I took up running more seriously when I had to attend an Outward Bound course in New Zealand some 12 years ago and we all knew we had to do a half marathon on the last day of the 21day course! So in the months leading up to the programme, the Singaporeans met once a week to train for it. That was my first half marathon and since then, I signed up for races such as Stan Chart marathon, SHAPE run, Great Eastern women's run etc.
Favorite race:
One of my favourite local race was the GE run 2013 when I did a half. Firstly it was a women's race, so I didn't have to deal with sweaty men :P, and the early morning weather was cool so the run was pleasant. Best of all, I had nandos chicken post race as it was given out free! How cool was that? :) For overseas race, my favourite was the Tokyo Marathon 2014 in Feb. The race was super organised and the cold weather just made it easier for me to run. And the crowds along every inch of the running route were just amazing - offering their cheers, sweets and desserts, peeled mandarin oranges, and deep heat sprays, to anyone who needed that extra boost! The Japs are just amazing people.
Favorite training place:
I used to train for races at East Coast Park as it has the necessary changing and washing up facilities, and distance. Now that I don't have a car, I just run from my house to Bishan Park and back.
Blog entries: