Running towards happiness
- by Anirban
"Run when you can, walk if you have to, crawl if you must; just never give up." Dean Karnazes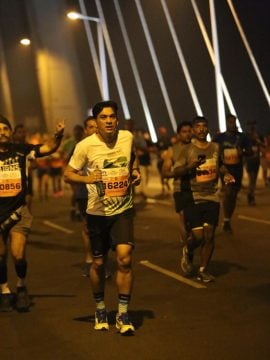 Blogger's bio
Number of posts: 1 / Blogging since:

Anirban
Running has truly transformed me as a person. After a break of 20 years, I started running again. Through my blog, I would love to share my story of running - on trails and on roads. I do hope I am able to inspire you to run...and enjoy life to the fullest! When I am not running, I practice Knowledge Management, my other passion in life. I love to collaborate, network and explore how we can leverage our collective intelligence to find solutions.
Number of posts:
1
First race:
10k in Pune
Favorite race:
Ladakh Half Marathon
Favorite training place:
I love to run on trails. Mountains give me the high and I always seek an excuse to escape to the hills.
Blog entries: