Amateur Running
- by Amateur Runner
A amateur run for passion...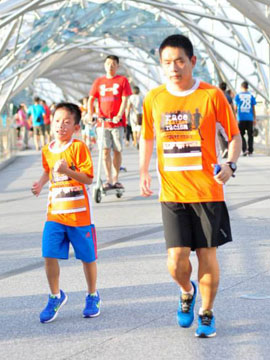 Blogger's bio
Number of posts: 6 / Blogging since: April 2015

Amateur Runner
A amateur runner that goes into running races regularly since 2013. Had started doing Standard Chartered Marathon as early as 2006. Had since completed more than 40 races (as of Apr 15), ranging from 3.5km - 6km family run type, to 10km - 18km for conditioning, and I would like to declare that I specialised in Half Marathon. I run to maintain basic fitness as my job requires me to be fit. And running help to reduce stress, and more recently, it help to bond my family when we run together. I had always keep track of the races that I completed in my laptop, really worried that my laptop crash one day and I lost all of them. Goggle drive or dropbox are other alternatives, but when I read the article from Justrunlah stating that having a running blog will help to motivate me to run, then why not...
Number of posts:
6
Blogging since:
April 2015
First race:
Standard Chartered Marathon 2006
Favorite race:
Sundown Marathon
Favorite training place:
Botanic Garden
Blog entries: