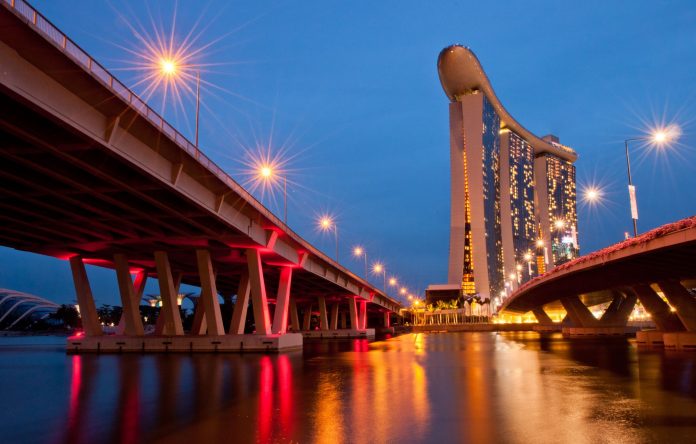 While the weather may not have been very friendly with us recently, Singaporeans are still an outdoorsy bunch. Interestingly, as much as we complain incessantly about our warm and humid temperatures, the thought of joining or witnessing sporting events under the blazing sun is not much of a deterrent.
If you are one of those looking for such an activity to attend, here are 5 upcoming outdoor events in Singapore you have to include in your calendar.
#1 Ultra Singapore
Is partying up with your favourite DJs and tunes your thing? Then you definitely need to be a part of Ultra Singapore 2018! For the third year running, the global electronic music festival will take place on 15 and 16 June 2018. Alike the last two years, this event promises to polarise all hardcore EDM fans.
Reference: https://juice.com.sg/ultra-singapore-dates-announcement-2018/
#2 DBS Marina Ragatta
If you prefer to do something challenging closer to a body of water, you may like to consider the upcoming DBS Marina Regatta 2018. An event co-held by DBS Bank and the Singapore Dragon Boat Association, interested parties can sign up for a host of thrilling races that will be held on 26 and 27 May, and 2 and 3 June in the heart of Singapore's financial district – the beautiful Marina Bay.
Reference: http://sdba.org.sg/events/dbs-marina-regatta-2018/
#3 Dragon Boat Festival
Taking place from the 7 to the 8 of July, the Singapore Dragon Boat Festival is quite a sight to behold. This annual race is held at the Bedok Reservoir, the Kallang River and Gardens by the Bay Marina Channel, and consists of a several teams from dragon boat racing clubs around Singapore. Expect it to be a pretty raucous affair with warrior-like chants emanating from the dragon boaters as they plow their way to the finish line, and supporters cheering from the sidelines. An event steeped in history, it comes together like a colourful, vibrant carnival for both the young and old to enjoy.
Reference: https://www.singaporetravelhub.com/events/dragon-boat-festival/
#4 Singapore Food Festival 2018
Singaporeans are foodies, and that is no lie.  It also helps that we are constantly surrounded by a smorgasbord of delicious fare and cuisines that we are so proud of. From 13 to 29 July, visitors can have a taste of Singapore's local delights at this outdoor festival. Besides stuffing your faces silly, there will also be a curation of fun lifestyle events and rare collaborations between some of our best local chefs. If you consider yourself somewhat of a cook and want to learn how certain dishes are made, there are also going to be various cooking classes and workshops happening to help you along.
Reference: http://www.visitsingapore.com/festivals-events-singapore/annual-highlights/singapore-food-festival/
#5 Singapore Night Festival 2018
If you prefer to only emerge when the sun goes down, then the Singapore Night Festival is perfect for you. For two weekends in August (18 to the 26), expect to be greeted by interactive light installations, music performances by local and international artistes, and awesome food stalls with a myriad of delicious grub. The festival is pure exhilaration for the senses, and takes place along the whole Bras Basah/Bugis heritage precinct. You don't have to worry about vehicular traffic as the whole street will be closed to pedestrians only for those celebratory nights.
Reference: http://www.visitsingapore.com/festivals-events-singapore/annual-highlights/singapore-night-festival/