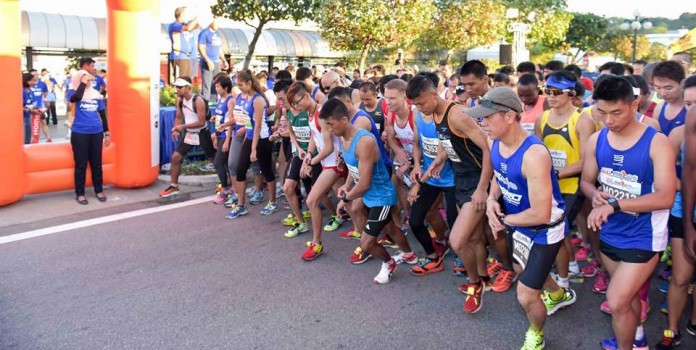 For the past two decades, HomeTeamNS REAL Run™ has been providing one of the best multi-terrain foot race experience for running enthusiasts all over the world. This year, the organising committee aims to enhance the experience with two new adrenaline-pumping routes – The Protectors Route and Lifesavers Route.
5KM/10KM MULTI-TERRAIN RUN (PROTECTORS ROUTE)
Since its humble beginnings, the multi-terrain 5km and 10km routes has been a staple for runners in Singapore. Dubbed as the "Ultimate Running Experience", HomeTeamNS REAL Run™'s combination of Road, Trail and Sand will excite runners who are looking for an extra challenge through winding trails, slopes, asphalt and energy-sapping sand.
Runners can look forward to more flora and fauna along the route before they end the race on the soft white sands of Sentosa.
In addition to Road, Trail and Sand, we are introducing the 4th element – the Mystery Terrains. Be in for a surprise to find that you may have to wade through water, mud, or over grass and etc, while taking on the obstacles. As an added challenge, we have invited runners from Home Team's elite forces so that you could run with the best of Home Team.
Save $5 with JustRunLah!
JustRunLah! subscribers can enjoy $5 off the original price! Simply register and use the promo code: JRLRR2016