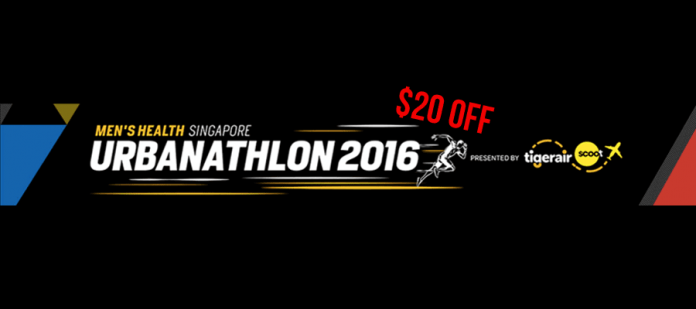 The seventh Men's Health Urbanathlon looks to amplify the fun and physical factor with seven new obstacles. The unique CrossFit obstacle, named Metcon Madness, will task Urbanathletes to complete five challenging stations: Box Jumps, Alternate Lunge Jumps, Overhead Squats, Sandbell Overhead Swings and Wall Throws – moves taken directly from one of the toughest sports right now.
In addition, new obstacles Lift 'N' Load, Side Walk, Maze Runner, Barrier Breakers, Swinging Fortunes will push all Urbanathletes to dig deeper into their physical and mental reserves to conquer the race.
Save $20 with JustRunLah!
JustRunLah! subscribers will enjoy $20 off original price at a discounted rate of $108! Simply sign up before 14 Feb using the promo code: MHU2016$108WS_JRL