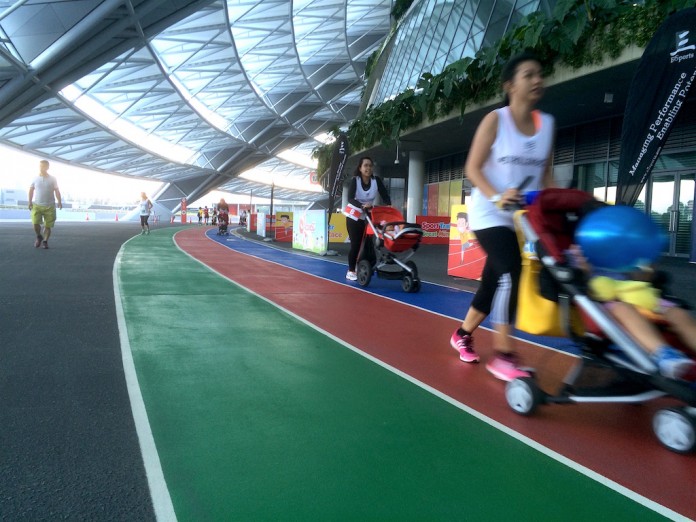 This morning, young families gathered together at the Singapore Sports Hub to take part in the inaugural Stroller Race Singapore 2016. As encouraged by the race organisers, most parents turned up at the event with their young children in strollers and were excited to be racing against other parents. The stroller race was a great event for young parents to cultivate and encourage an active lifestyle for the whole family.
The parents and children who participated in the race were very supportive of the race concept. They brought their enthusiasm and smiles to the race, with moms and dads pushing the stroller around the National Stadium. Some parents also strategised with their children on how to finish the race. It was great to see young families get together and have fun for a meaningful event like this.
We hope to see even more participants at the next Stroller Race Singapore!