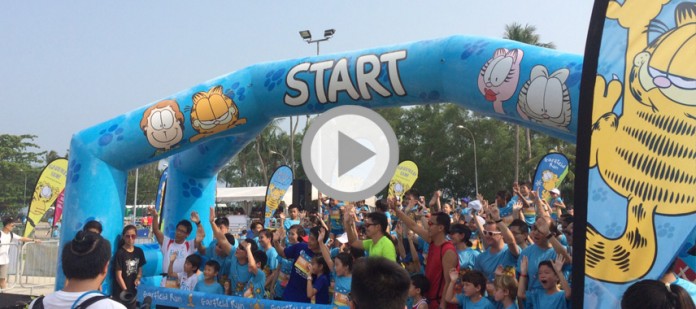 Garfield and Odie go to the beach!
The Garfield Run 2015 was held today from 4PM at Sentosa. As the haze reached a high 3-hr PSI of 135 this noon, the organisers were prompted to adjust the distances for each race category during the Garfield Run 2015. The changes did not bring down the participants' energy who went down to the starting line. Many families were spotted enjoying themselves at the carnival .
Participants had the opportunity to walk away with plenty of Garfield and Odie memorabilia and added another awesome medal to their collection!