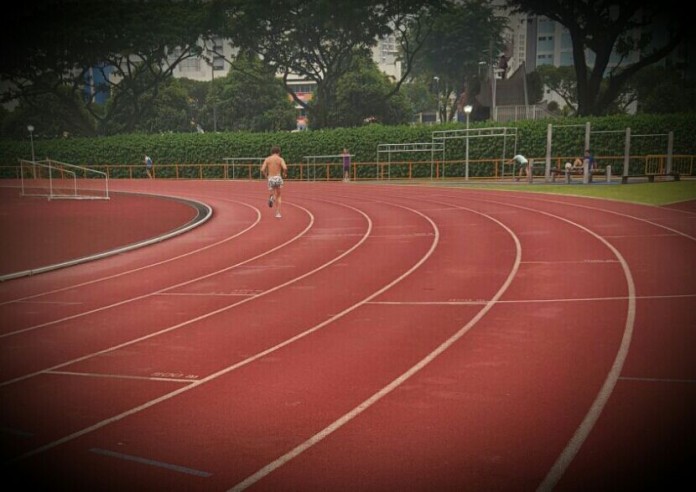 Year 2014 August marked the incorporation of JustRunLah! as a running news portal dedicated to the needs of Singapore's running community. Fast forward to today, we have officially turned 1 as a company, and into a bigger, better and greater version of what we first started out with.
In this very special and meaningful milestone post, we would like to take the opportunity to thank 6 groups of people who have been part of JRL's journey for the past 1 year:
1. Thank you JustRunLah! readers, subscribers and supporters
We have grown from a humble website (launched in December 2013) to one with over 350,000 monthly views, making us the most-visited site for running, endurance sports and fitness in Singapore!
We sincerely appreciate each and every one of you who has been with us through the many different stages of our development and contributed with your submissions. We have heard and received all your feedback, comments and suggestions and are constantly seeking ways to make those great ideas into reality. Thank you for liking our work and being patient with us in all ways possible.
2. Thank you JustRunLah! clients, partners and sponsors
As a start-up with a small team, we needed a lot of confidence and trust from external parties in delivering their requirements and criteria. Over the past year, we are glad to have witnessed your development and achievements as a result of our collaboration, be it brand awareness and/or event successes. Many valuable long-term partnerships and working relations have been formed ever since and we anticipate for more future collaborations with the evolving running and fitness industry in Singapore and beyond.
3. Thank you JustRunLah! bloggers
What makes JRL unique are these 45 running bloggers who have been writing and sharing their running journeys via regular blog posts, as well as contributing valuable resources to Singapore's running community.
We have always envisioned a platform for all runners to gather, interact and inspire each other regularly for the motivation and tips they need in running and fitness. Thanks to the engaging, genuine and inspiring pieces produced by these bloggers, we are glad to have achieved our goals and the goals of runners from all walks of life.
4. Thank you JustRunLah! competitors
At JustRunLah!, we believe that competition brings out the best in us. Only through competition can the running community receive higher quality, value-added contents and resources from us. Only through competition can the clients/partners gain access their returns on investment. The ultimate winners should and would always be the running community, because they are the very reason for our existence and establishment!
5. Thank you F1 Runners and JustRunners
By merging with F1 Runners last April, we have set out to build a structured platform, JRL Academy, for people of all backgrounds to excel as runners. Even though JRL Academy is only four months old, over 125 runners are now turning up at our weekly training sessions with Mizuno JustRunners, while Mizuno F1 Runners keep on strong with frequent podium finishes in Singapore and beyond.
Your will to take the first step in becoming a changemaker, your commitment to this new and healthier lifestyle, your beliefs about making the impossible possible, all these are what bonds the entire JRL Academy as one. Regardless of recreational or competitive runners, JRL Academy has built a base of passionate runners seeking valuable and professional advice, as well as a network of sharing valuable running moments.
6. Thank you Team JustRunLah!
Although our team is small, we are all runners and competitive team mates who love challenges and doing the best we can. Thank you for the past year of hard work, time and effort as well as the sacrifices made! Cheers to our first year and cheers to many more years ahead.
Last but not least, at JustRunLah!, we have always lived and worked with the belief of 'We were born to run' – Fast or slow, long or short, it does NOT matter. It is the journey that matters. And you are not alone in this journey.
Being Singapore's leading Running & Fitness site, we believe that engaging news, inspiring stories and unbiased reviews can change active individuals' lives and bring the community together; the more runners you meet, the more you will love your run.
We hope that runners who attend races as strangers at the starting line to become friends at the finishing line. And then becoming buddies at the next race! Remember, in running, it is never, ever too young to start. Never too old to enjoy. Never a reason to reject it.
In essence, this is what we call the Singapore spirit, what we call as Just Run Lah! 😉