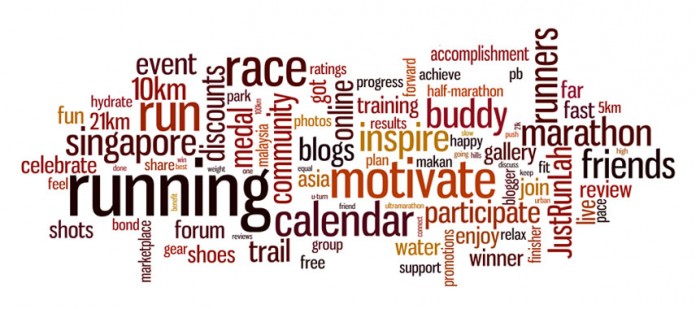 Hello there!
How is everybody? Enjoyed your run today? How did your last race go?
Even as JustRunLah! celebrates our first anniversary (we are one year old, you guys!), we want to take a moment to thank everyone in this wonderful community. We started out wanting to provide helpful race information, useful running knowledge, and a secure platform for runners to interact with one another, sharing tips and giving encouragement.
Thanks to you, we have built more than a website. We have built a community with an ever-increasing following. We now have over 30 bloggers and more than 15,000 fans on Facebook!
One year on, we would like to take stock and see how we can improve to serve the running community better.
Since this is our birthday, we have one wish:
Please take a moment and share with us:
– How has JRL helped you in your running journey thus far?
– How else can JRL help you or the running community at large?
We owe our success to all users who have contributed and participated in various ways.
That is why we always welcome all feedback and input about how we can serve your running needs better. Above all, we aim to be an online platform for all runners to call home.
At JRL, we believe that everybody is born to run. We want to continue to partner you on your running journey as Your Running Buddy.
So, did you run today?